The United Nations
Sustainable Development Goals.
The United Nations Sustainable Development Goals (SDGs) are targets for global development adopted in September 2015, as a call to action to end poverty, protect the planet, and ensure that by 2030 all people enjoy peace and prosperity. All countries of the world have agreed to work towards achieving these goals.
REVIEW GOALS

As development must balance social, economic and environmental sustainability, 17 SDGs are interrelated, meaning that actions in one area will affect outcomes in others. SDGs can be directly and indirectly applied to any kind of business activities.
EcoBean contributes to the following goals.
Goals
Affordable and Clean Energy
In our Bio-refinery we will extract coffee oil that can be used for petrochemical purposes. We also produce biofuel consisting mainly of Spent Coffee Grounds (SCG).
Sustainable Cities and Communities
Our reverse logistics collection service of coffee waste offers a sustainable solution for municipal waste management redirecting SCG from landfills to Bio-refinery where it will be fully processed into raw materials.
Responsible Consumption and Production
Our activities are focused on decarbonization of the whole coffee value chain, from green logistics, zero emission Bio-refinery to ecological and useful raw materials and products.
Climate Action
In cooperation with our Partners we strongly focus on educational activities. We are raising awareness of the environmental impact of coffee production.
Life on Land
By reducing CO2 emissions in the whole coffee value chain and using Spent Coffee Grounds (SCG) as a new source of biomass we act to halt and reverse land degradation and stop biodiversity loss.
Help us reinvent coffee waste!
Cup after cup, after cup…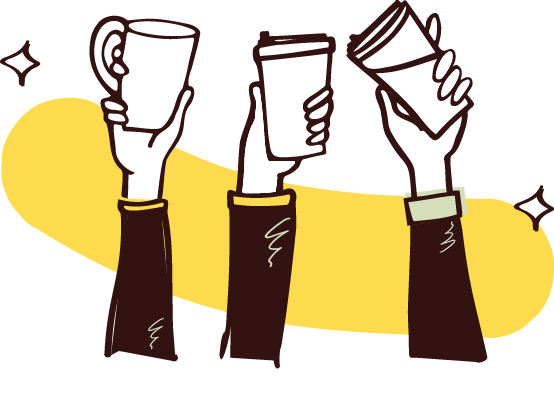 Are you the savvy investor looking to get behind a future-proof technology and innovative products? Want to become an EcoBean coffee products retailer?
Are you a coffee serving point looking for sustainable, reliable and cost-effective coffee waste disposal service? Want to join our CSR program?
Do you want to use sustainable chemicals made from coffee grounds and contribute to a more circular economy? Get in touch with us today and discover the potential!

R&D
Koszykowa 75
00-662 WARSAW
Office
Chmielna 73
00-801 WARSAW