Continuous


SCG valorization


process.
EcoBean is building the world first BioRefinery that will fully process coffee waste into raw materials. Our focus is on zero-waste production and maximizing the value of spent coffee grounds.
EXPLORE PROCESS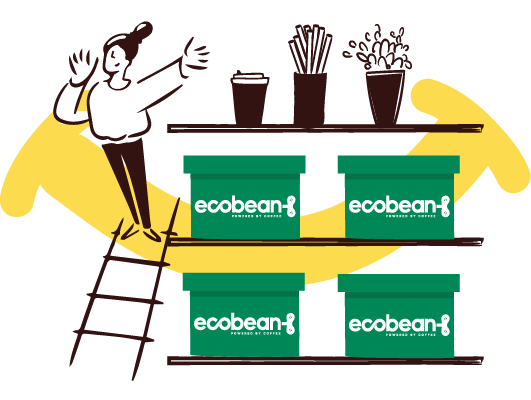 Continuous SCG valorization process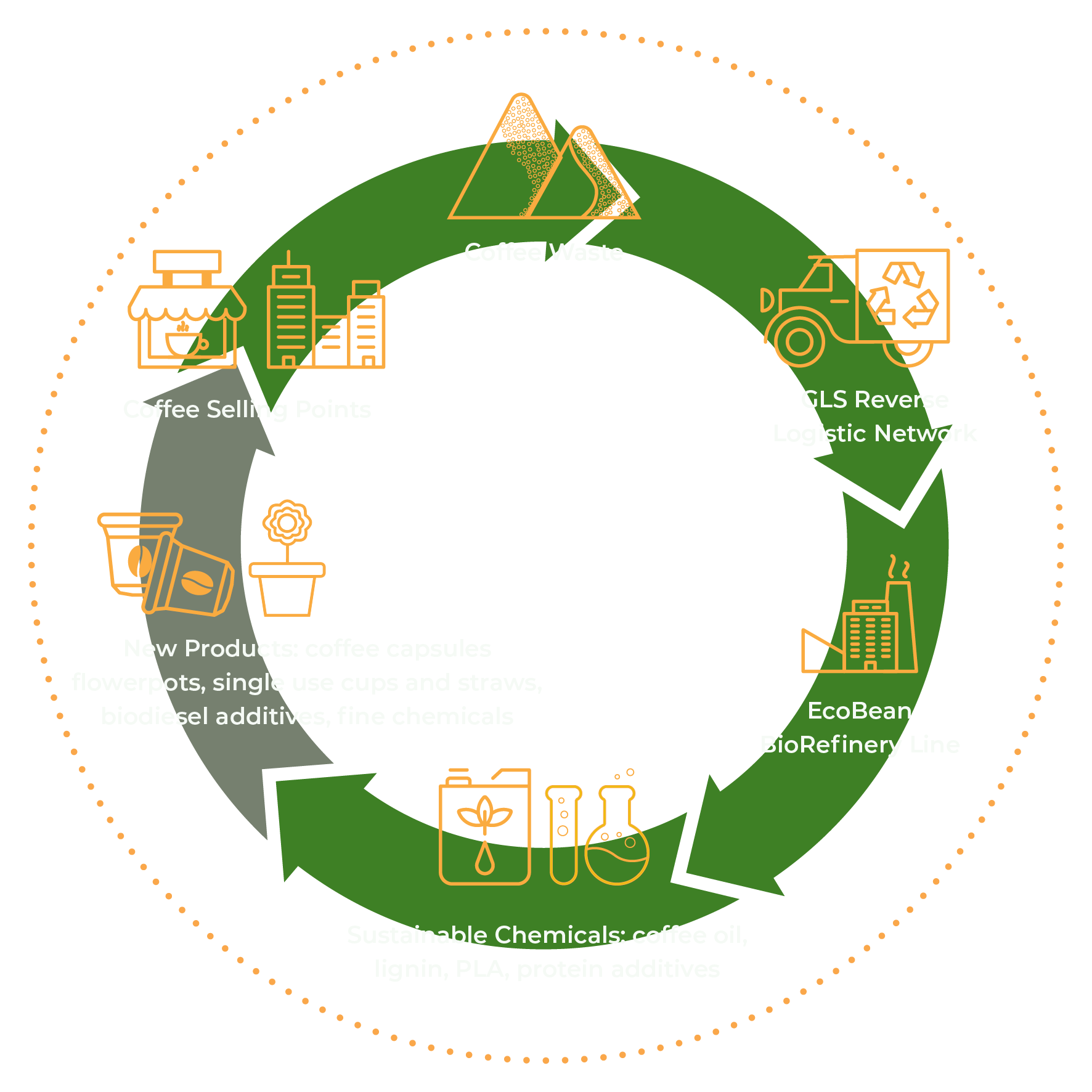 Valuable ecological footprint input and circular model implementation
Subscription based traceable spread biomass collection process (global logistic partner)
Local biomass processing into raw materials and sustainable chemicals for various industries
New green products and revenue streams for whole value chain
Value chain control: delivering CSR data, designing final products with Partners
The first Bio-refinery that will fully
process

SCG

into

coffee oil

coffee lignin

lactic acid

protein feed additives
leaving no waste behind.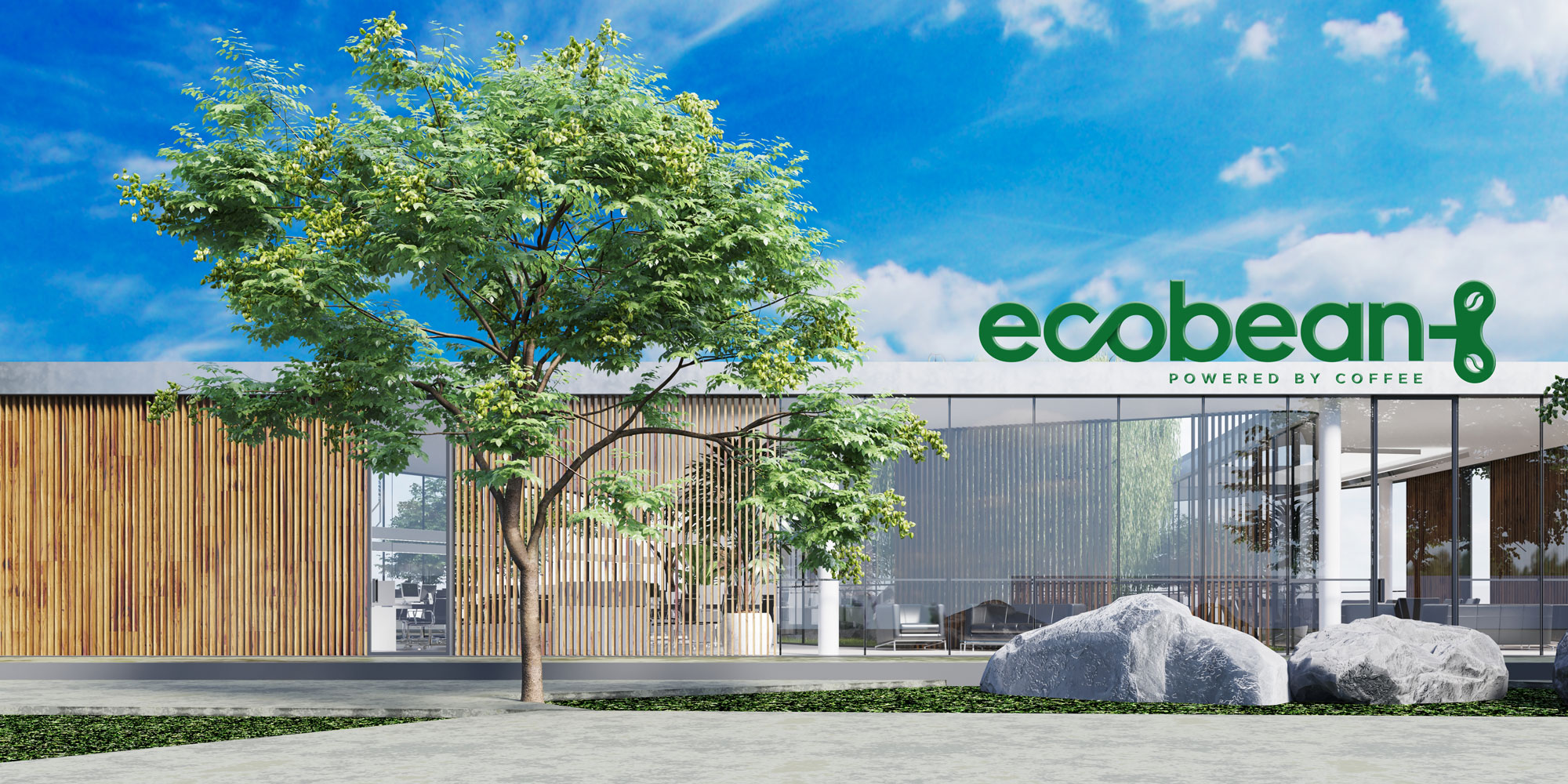 Help us reinvent coffee waste!
Cup after cup, after cup…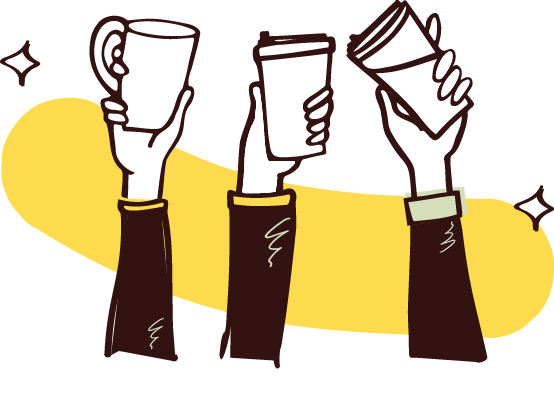 Are you the savvy investor looking to get behind a future-proof technology and innovative products? Want to become an EcoBean coffee products retailer?
Are you a coffee serving point looking for sustainable, reliable and cost-effective coffee waste disposal service? Want to join our CSR program?
Do you want to use sustainable chemicals made from coffee grounds and contribute to a more circular economy? Get in touch with us today and discover the potential!

R&D
Koszykowa 75
00-662 WARSAW
Office
Chmielna 73
00-801 WARSAW